Ornamental Metal Fabrication Services Anywhere in the USA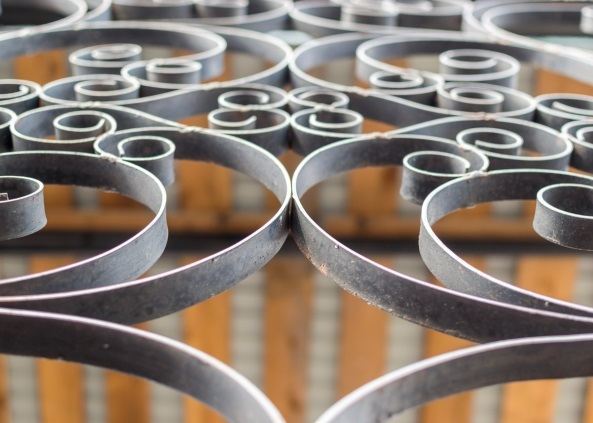 Beautiful Ornamental Metal for Homes and Businesses
Who ever said iron and steel couldn't be beautiful? Cardinal Fabricating Corporation has created some of the Midwest's most beautiful metal stair cases, fences, iron gates, and other ornamental pieces. We create vibrant ornamental metalwork with most common metals including:
Steel
Aluminum
Stainless Steel
"Stays beautiful until
the day they knock it down"
When it comes to ornamental metal fabrication, some fabricating companies simply are not up to the challenge. They lack the expertise and equipment, and as a result they often leave you with an inferior product. We custom fabricate metal scroll work down to the most minute detail, and the beauty of our ornamental metalwork for commercial buildings and homes stands the test of time!